Can you just imagine the kinds of outfits I could create with this? I love the bow. I love the peachy hue. I love the tea length. Isn't it so Carrie Bradshaw? Ugh. It's utterly perfect.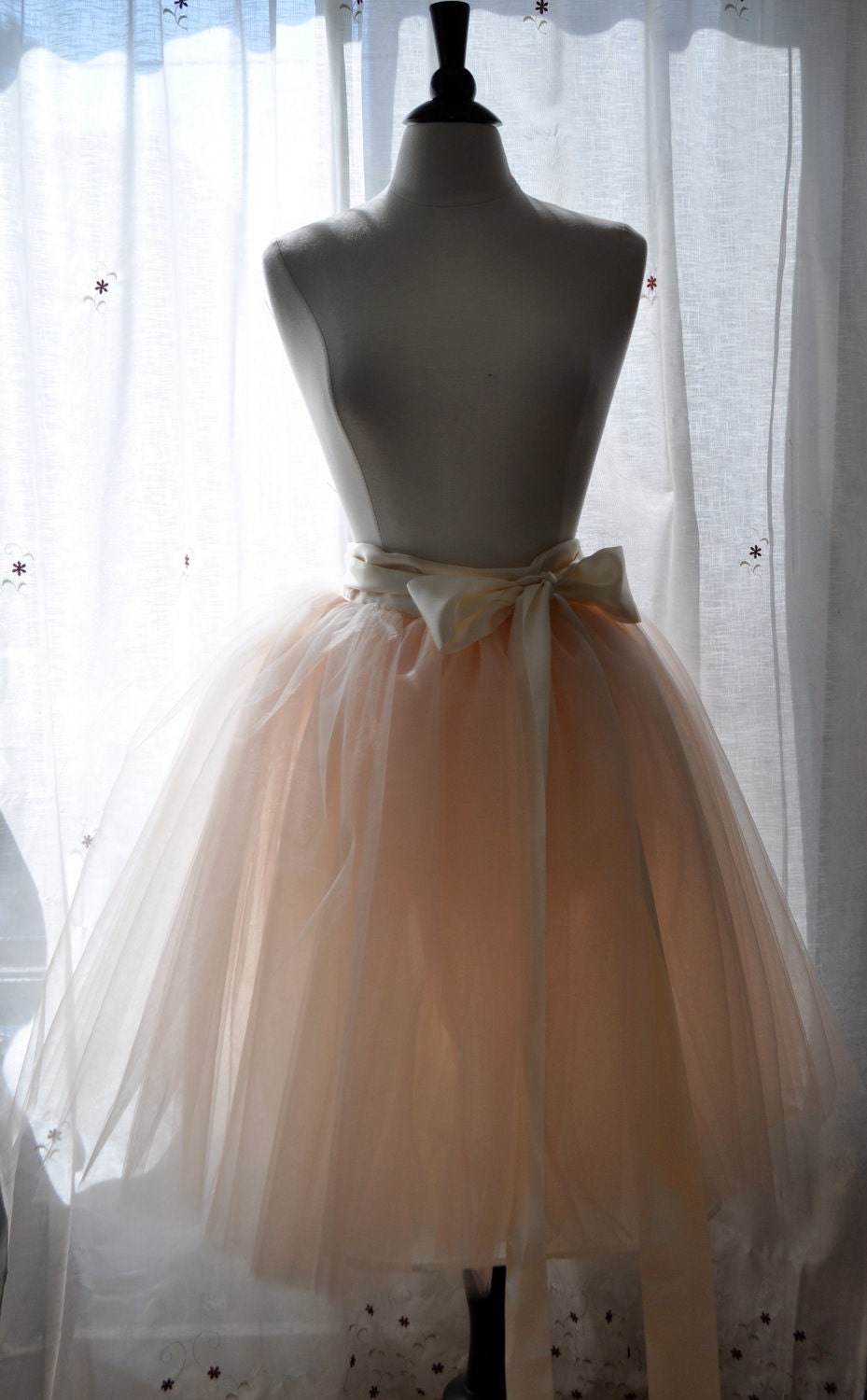 It's made by Etsy shop AnjouClothing, and I want it. So bad. AHHHHHH if only it weren't  $128, it would be hanging in my closet at this very second. This, my friends, is why I plan to marry rich. 
Check out this skirt and all the other items in AnjouClothing's shop here!